This listing was recently rented for $2,900.
Just Rented
Great home in Waverly Woods. Hardwd on two upper levels. Granite flrs in foyer and kit-breakfast area. Open flr plan great for entertaining. Large deck off of dining area facilitates casual summer entertaining. Freshly painted. Ready for immediate occupancy. THINGS TO BE DONE: Deck was power washed and railing will be painted. Pavers will be installed under deck. Harwood floors in LR and DR areas will be buffed. Close to shopping and quick access to I-70.Great opportunity for quality rental, A+. Pet deposit $500.00 if pet is allowed depending on size.
Want to make your homeownership dream a reality? Get pre-approved for a mortgage, and a first-time homebuyer can move closer than ever before to acquiring his or her ideal residence.
Ultimately, there are many reasons to receive pre-approval for a mortgage, including:
1. You can establish a realistic homebuying budget.
Entering the housing market for the first time can be challenging. In fact, many first-time homebuyers struggle to establish realistic expectations before they begin their home search. And as a result, these homebuyers may end up spending too much for a house.
Fortunately, getting pre-approved for a mortgage enables a homebuyer to enter the real estate market with a budget in hand. This ensures a homebuyer can avoid the temptation to overspend on a residence.
Pre-approval for a mortgage also allows a homebuyer to map out his or her homebuying journey. With a plan in place, this homebuyer may be better equipped than others to acquire a top-notch residence that matches or exceeds his or her expectations.
2. You can speed up the homebuying journey.
Although a first-time homebuyer can always submit an offer on a home without a mortgage in hand, doing so may be tricky. In some cases, it may even slow down the homebuying process, especially if a homebuyer has to allocate significant time and resources to find a mortgage lender.
On the other hand, a homebuyer who gets pre-approved for a mortgage should have no trouble accelerating the property buying cycle. This homebuyer will know exactly how much money is at his or her disposal, and as a result, can speed up the homebuying journey.
3. You can gain a competitive advantage over rival homebuyers.
In many instances, a home seller may be more likely to accept a proposal from a first-time homebuyer who has been pre-approved for a mortgage versus an offer from a buyer who still needs to obtain a mortgage.
A homebuyer who has a mortgage likely won't have to wait too long to acquire a house. Conversely, a homebuyer who needs to apply for a mortgage after an offer has been submitted may need to wait many weeks or months to complete a home sale.
Clearly, there are many great reasons for a first-time homebuyer to receive pre-approval for a mortgage. For homebuyers who want to ensure the best results possible, it certainly helps to collaborate with an experienced real estate agent too.
An experienced real estate agent understands the ins and outs of the housing market and will do whatever it takes to help a homebuyer streamline the property buying journey. This housing market professional will set up home showings and negotiate with a home seller on a property buyer's behalf. Plus, he or she is happy to provide honest, unbiased recommendations to help a homebuyer make his or her homeownership dream come true.
Take the next step to acquire your dream residence – get pre-approved for a mortgage today, and a first-time homebuyer can get the necessary financing to purchase his or her ideal house.
When you're showing your home, you need to stage the home properly to impress buyers. Buyers need to be able to get an idea of what it would be like to live in the home. No matter what your own lifestyle is, or what problems you have had in the home, there are certain things that you probably don't want to share with anyone who could be a potential buyer on a walk through. 
Any Kind Of Taxidermy
Although you may enjoy hunting and taxidermy, there are few things that creep out potential buyers more than seeing animals that were formerly alive hanging on your wall. It's been shown that taxidermy often gives buyers a sense of dread and can creep them out. Yes, that bear rug may be comfy and quite the accomplishment, but not everyone will share the same sentiment as you. Be sure to get all of these animal displays out of your home when you're getting ready to sell it and show the property.
Personal Collections That May Be A Bit On The Strange Side


It's really cool if you want to collect dolls, clowns, or have some kind of a celebrity shrine in your home. It's cool for you, that is. Keep these items to yourself, especially when the home is going to be shown. Any room that could be considered too full of any one kind of item should be redecorated slightly before a home showing. 
Weapons
Weapons are on the same spectrum as taxidermy. Many people may have differing opinions with you on the subject and it could creep some buyers out. If you have any kinds of guns or knives displayed in your home, you should put them away for showings. These items can make buyers feel very uncomfortable and leave them turned off by your home.       
Political Items
If you like to get political, know that many people who are potentially going to buy your home probably don't share your views or interests. Keep any politically charged signs and organizational symbols out of view for the showing of your home. Buyers may not be able to relate, and in turn, end up being turned off by your home.     
Bug Traps Or Mouse Traps
We all have experienced bugs or mice in our homes at one time or another. When the house goes up for sale, you don't want to advertise this by keeping any kinds of traps in view of buyers. People will get creeped out easily by the thought that pests have infested the home at some point. Although the home inspection will probably note that there was some type of a pest problem in the home, you don't want to lose potential buyers because a mouse trap was in view.
This listing recently sold for $288,000.
Just Sold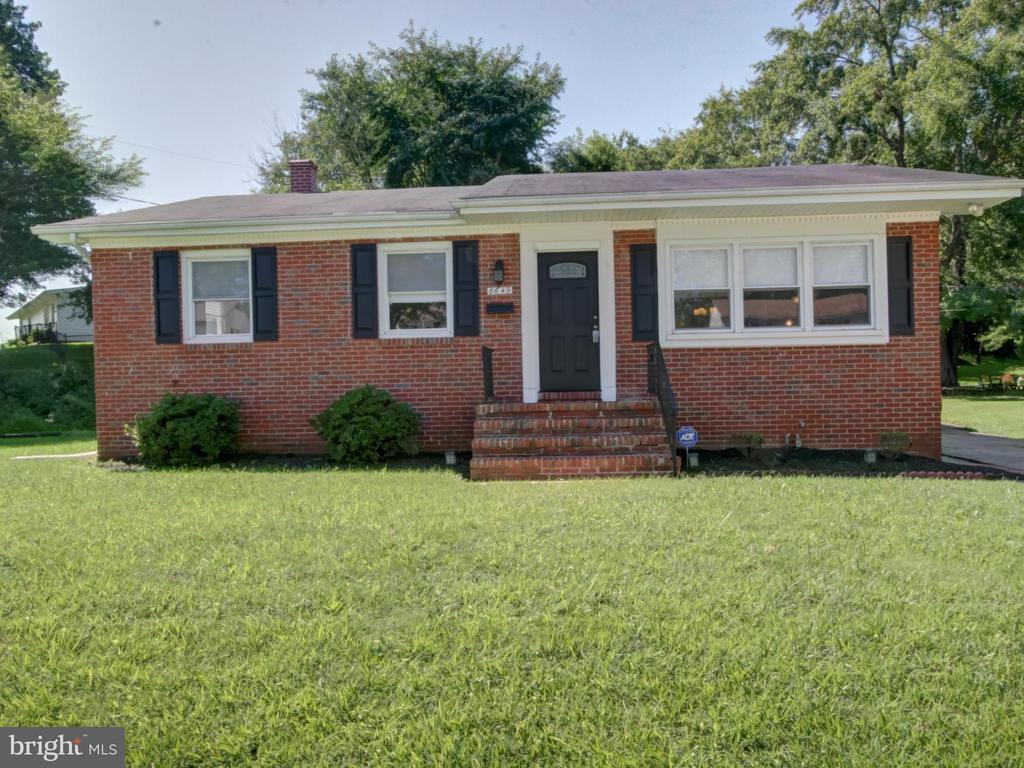 Beautiful full interior renovations done in 2016 for this 4 BR, 3 Full Bath rancher. Stunning kit with 42"cabinets, granite counters and SS appl + 5-burner gas stove! Finished basement has new plank flooring in rec room and den or 4th BR. Very close to new retail shopping centers. Convenient to area schools. This move-in ready home awaits you. 1YR Home Warranty
Just Listed
Move right in to luxury living. Arrive home and relax with the amenities of Silo Point - gym, Sky Lounge, Prive Salon plus 24H front desk. Gorgeous unit with too many upgrades to list here - come see for yourself. Lots of closet space and in unit washer/dryer Plus separate Storage Space. View Ft. McHenry fireworks from 150 sq ft balcony. Gorgeous. Application fee $45/individual. $250 move in fee. Super value!