The homebuying process can be stressful, particularly for those who are purchasing a house for the first time. From the time it takes to find your "dream" home to the final closing, there may be many hurdles that you'll need to overcome to secure your ideal home. As such, it sometimes can be difficult for a first-time homebuyer to maintain a positive outlook during the most challenging times.
Lucky for you, we're here to help you remain calm, cool and collected throughout the entire homebuying cycle.
Now, let's take a look at three tips to help first-time homebuyers maintain a positive outlook at each stage of the homebuying journey:
1. Establish Realistic Expectations
Although first-time homebuyers would like to believe the property buying journey will be quick and seamless, it is important to realize that problems can arise without notice. However, homebuyers who understand the ins and outs of purchasing a house should have no trouble identifying potential issues and minimizing their impact.
For example, a homebuyer who defines his or her ideal residence can narrow a home search accordingly. This homebuyer also will be able to check out a variety of houses based on assorted property buying criteria and boost his or her chances of discovering the perfect residence without delay.
A homebuyer who establishes realistic expectations will be ready for the worst-case scenarios too. And if this homebuyer submits an offer to purchase a home that ultimately gets rejected, he or she will remain confident and be ready to restart the homebuying cycle from stage one.
2. Become an Informed Homebuyer
A first-time homebuyer who learns about the housing market can improve his or her chances of getting the best possible results.
Allocating the necessary time and resources to understand the differences between a buyer's market and a seller's market, for instance, can make a world of difference for any homebuyer, at any time.
Furthermore, an informed homebuyer may be more likely than others to get pre-approved for a mortgage. With a mortgage in hand, this property buyer can set a budget for his or her home search and increase the likelihood of securing a terrific house at an affordable price.
3. Work with a Real Estate Agent
When it comes to purchasing a home for the first time, why should a homebuyer leave anything to chance? Instead, a homebuyer can work with a real estate agent to reduce the risk of potential pitfalls throughout the homebuying cycle.
A real estate agent is happy to respond to a homebuyer's concerns and questions as the property buying journey progresses. This housing market professional will even help a homebuyer maintain a positive outlook, regardless of what happens. That way, a real estate agent can assist a homebuyer through both good times and bad and ensure a property buyer can purchase a first-rate house that matches or exceeds his or her expectations.
Take advantage of these tips, and any first-time homebuyer can keep things positive at each stage of the homebuying cycle.
Just Listed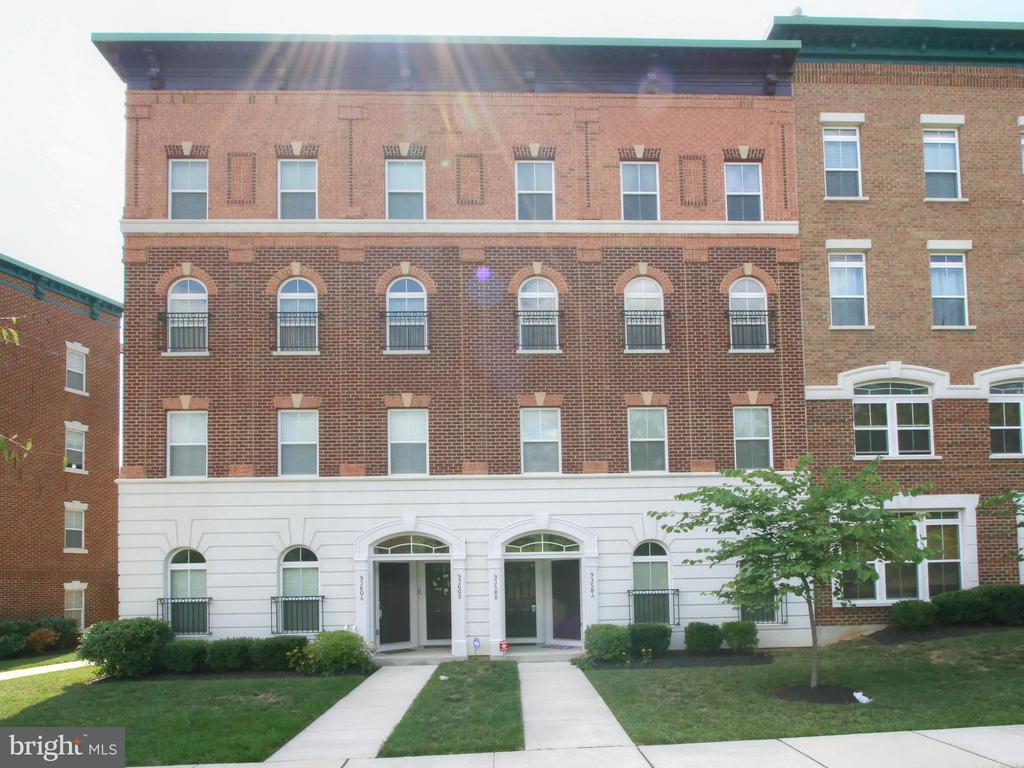 Great home with all the bells and whistles. Gourmet kitchen with granite, stainless steel, ceramic tile floors and lovely 42" cabinets. Gracious dining and living rooms. Master bedroom has TWO walk in closets and super bath with soaking tub and separate shower. Bedroom level laundry.. 9" ceilings on all levels. Balcony from kitchen. Snow removal, exterior maintenance included. Available 9/1
Just Listed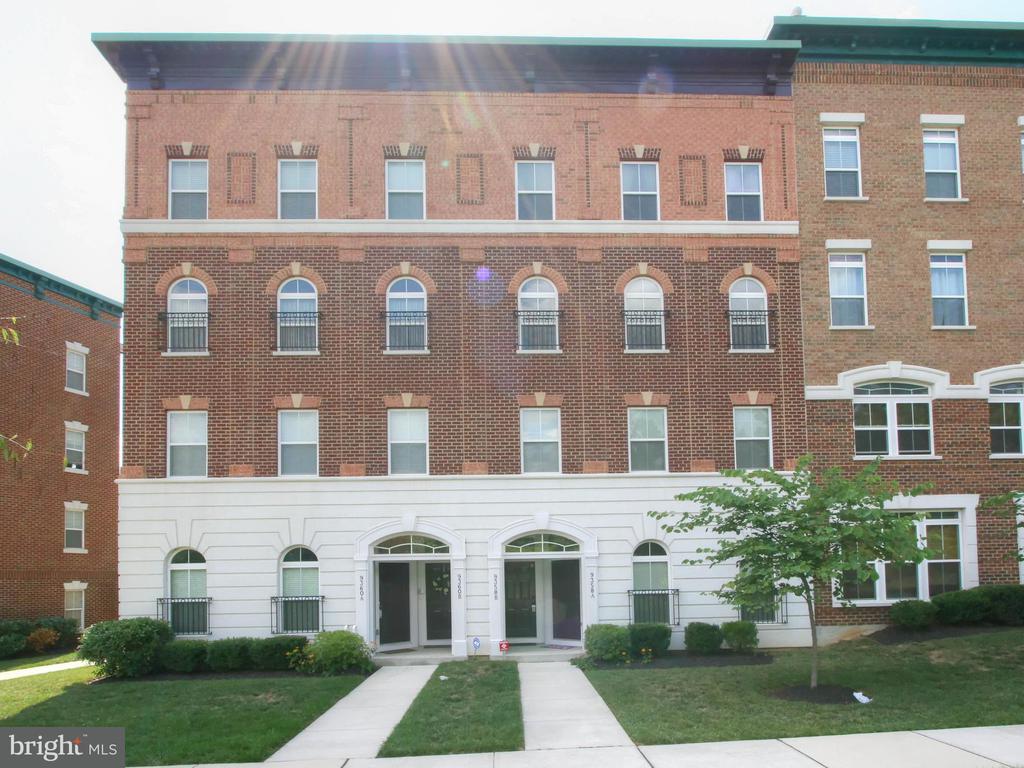 Great home with many bells and whistles. Gourmet kitchen with granite, stainless steel, ceramic tile floors and lovely 42" cabinets. Ample dining and living rooms. MBR has TWO walk in closets and super bath with soaking tub and separate shower. Bedroom level laundry for easy housekeeping. 9" ceilings on all levels. Balcony accessed from kitchen. Next to be built new Mall, close to Metro.
If you're trying to sell your home, there are many things you need to think about. One of the reasons that it's wise to hire a realtor is that they can handle a lot of the difficult stuff for you. From home showings to phone calls to sealing the deal, your realtor will be with you every step of the way. 
One thing that you can do to help your realtor out is trying to avoid things that will scare off buyers in your home. While some things are out of your control (we're looking at you radon), you can check and remedy a lot of problems before a buyer even sets foot in your home.
Leaky, Aging Roof
Roofs last around 20-25 years. If it's been forever since you have paid attention to your roof, you'll need to take a second look before selling. Your buyer is going to either ask for some kind of rebate or go for a home with a newer roof. Roofs are one of the things that home inspectors often see the most problems with.  
Outdated Gutters
If your gutters are in disrepair, you might want to have them cleaned or replace them altogether. Faulty gutters are often what causes problems with the roof. If rain water or snow melt can't properly drain from the gutters, more leaks may be found in the home.  
Old Appliances


If your appliances are outdated, consider replacing them. Buyers don't want to move into a new home only to need to head out to buy a new refrigerator, range, or dryer. Buyers like things to be ready for them, and they're willing to pay for it. You'll definitely get a return on your investment when you buy new appliances.    
Outdated Or Neglected HVAC System
It's important to keep up with regular maintenance when it comes to your heating and cooling system. Keep it clean and keep regular maintenance appointments. These systems are costly to repair and buyers do not want to deal with these issues immediately (or ever if they could avoid them!) Get the HVAC system serviced before you put a for sale sign out front to keep your buyers happy throughout the inspection and sale process.   
High Price
Your realtor will be a big help in assisting you to price your home right. They will perform a CMA (comparative market analysis) in order to help you find the sweet spot for pricing your home. An overpriced listing will make buyers wonder. A property must be priced right in order to get buyers through the door to even look at the home.
Sellers who are eager to attract serious buyers and maximize the value of their home often utilize home staging as a way to leave a good impression.
Homes that are skillfully staged look better in photos online, creating more leads, showings, and ultimately, offers. Furthermore, prospective buyers want to be able to envision themselves living in a home. Staging makes it easier for them to understand what it would look like and how spacious it will feel once it has been furnished.
Home staging by the numbers
You don't, however, have to take my word for it. The National Association of Realtors (NAR) releases an annual report which collects and analyzes survey data from nearly 2,000 agents regarding their experience with home staging.
In their findings, they note that 62 percent of agents agree that staging a home lessens the time the property is for sale. Furthermore, 77 percent of agents said home staging makes it easier to visualize living in a home that would otherwise be empty.
Which rooms should be staged?
Staging an entire home takes an enormous amount of time and money. One way to simplify the process is to stage a select few rooms. In the NAR's study, they asked agents which rooms they typically staged when selling a home. The results:
83% Living Room

76% Kitchen

69% Master Bedroom

66% Dining Room

53% Bathroom

31% Yard Space

25% Children's Bedroom

21% Guest Bedroom
From these results, we can ascertain that it's important to stage the main rooms of your home. Lesser used a multi-purpose rooms (like offices and guest rooms) aren't as important to stage.
Can staging your home increase the sale price?
It's difficult to say with certainty if, and by how much, home staging affects the sale price of a home. However, if staging your home is successful at getting the attention at a greater number of prospective buyers, there's a good chance you'll be able to go with the highest bidder.
When the NAR asked agents if staging increases the amount buyer's offer on a home, their responses were somewhat mixed.
29% of respondents thought it increases the offer by one to five percent

21% of respondents say it increases the offer by six to ten percent

8% said it increases the offer from between eleven to twenty percent

14% said it had no impact on the dollar value of the home

27% were unsure if it had an impact on the dollar value
In general, it would seem that most agents feel that staging a home not only improves a buyer's opinion of a home, but also increases its sale value. If you're planning on selling in the near future, staging at least part of your home could be something to consider to give your property a competitive edge.