You've officially added your home to the real estate market; now, you just need to generate interest among family members, friends and others who may consider purchasing your house. Fortunately, there are many great ways to share an online home listing with others, including:
1. Facebook
As soon as your home listing becomes available online, feel free to share it via Facebook, a leading social network among men and women of all ages. Sharing a link to your home listing via Facebook enables you to provide information about your residence to friends and family members instantly. Plus, Facebook enables your friends and family members to share your post with others, further increasing your reach. Don't be afraid to include high-resolution photos with your Facebook posts, too. This will improve your chances that your Facebook posts will be noticed, and ultimately, could help you garner attention from prospective homebuyers. Also, each Facebook post should consist of one to two sentences. Ensure that each Facebook post is easy to understand and encourages readers to click on the link to view your home listing, and you may find that a large variety of homebuyers could become interested in your residence.
2. Twitter
With only 140 characters at your disposal, sharing information about your house via Twitter may seem nearly impossible. However, those who understand what it takes to put together a great tweet could generate significant interest in their homes by using this social media platform. Typically, a great Twitter post should include a brief description that explains your home is now available. You also may want to highlight one feature of your home (like the style of your house, where it is located or the number of bedrooms it offers) and include a call to action that encourages readers to click on the link to view your home listing. Like a Facebook post, you will want to incorporate a high-resolution image into your tweet as well. Remember, a picture is worth a thousand words, and a first-rate picture of your home's exterior may encourage dozens of interested homebuyers to evaluate your home listing.
3. Email
Have friends and family members who shy away from social media? No worries, as you can send them a link to your online home listing any time you choose. If you send an email to a friend or family member, be sure to include a clear, concise subject line. This will allow you to minimize the risk that your message could wind up in a recipient's junk email folder. Furthermore, be sure to include your real estate agent's contact information in your email. Because if a homebuyer knows how to reach your real estate agent, he or she can contact this real estate professional to set up a home showing immediately. An online home listing increases your house's visibility. And if you share your online home listing with others, you may be able to increase interest in your home accelerate the home selling process.
Price Change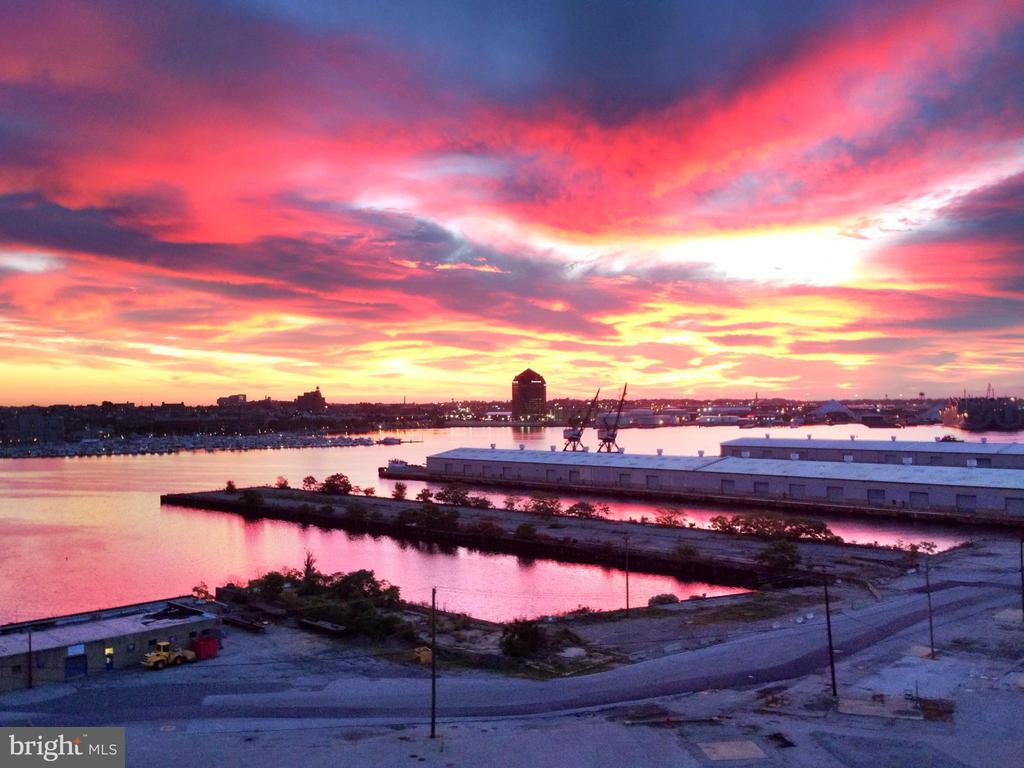 WOW! Large 1BR like no other. Very few like it in Silo Point! Bright Top flr unit with spectacular views of Fells & Canton. Gourmet kit, 2 garage spaces.New hardwd flrs in all unit. Covered private balcony. Building amenities: Sky Lounge, gym, 24-hr front desk, game rm - plus close to amenities: Park,Harrris Teeter,restaurants & more . Building FHA & VA approved! SF1404
If you know you'd like to buy a home in the future, you've probably thought about saving money for all of the upfront costs that buying a home can bring. Saving the sizable amount of money that it takes for a down payment can be seemingly impossible to do. It's impossible without making yourself seem miserable for a time, at least. You can save money creatively without sacrificing everything. Below, you'll find some tips for saving money that work for your life. 

Put Your Money Somewhere Safe
While investing in the stock market may seem like a good idea to put your savings on hyperdrive, it's risky. When it comes to your savings, try high interest savings accounts and CDs. The latter is a particularly good option because you won't be able to touch the money for the time period that the CD will mature. You'll also earn a bit of interest on the funds that are in there. 
If you plan to keep adding to your savings (which you should) a traditional savings account is best. You should have a dedicated account that's solely for the house fund. Do some shopping around for the savings account that will have the best interest rate and be the easiest option for you. Remember that as boring as a savings account seems, it's a safe bet for your money. 
Apps Can Assist You
There are plenty of budgeting apps and apps that help you to set aside spare change. You should make use of these tools to help you reach your savings goals. Whether you need some help with budgeting or need to find ways to put your spare change to good use, there's an app for that. You can even find apps that will reward you for good behavior. These apps may "tip" you a few bucks for going to the gym or completing a project on time. You're saving money and doing good for yourself at the same time! Saving money for your future home can be fun if you find the right tools to help you.
Set Goals
One reason that many people don't save a lot of money is that they lack specific goals. If you sit down and look at your budget, you'll see where you can cut expenses. Then, you'll be able to have clear cut goals of how much you can save on a weekly or monthly basis. With your eyes on the prize of homeownership, you should be motivated to save where you can. Having specific numbers in mind can be a big help in reaching your long-term goals.
If you're planning to purchase a home in the near future, one thing's for sure: You've got your work cut out for you! However, when you finally find the house of your dreams, the time and effort will be more than worth it!
Your to-do list will include calculating how much you can afford to spend on a house, obtaining a pre-qualification letter from a mortgage lender, and eventually comparing loan estimates.
One of the first things home buyers usually need to do before getting too caught up in their real estate search is to check their credit score. Your credit report, which is basically a detailed profile of your credit history, plays a major role in your ability to get approved for a mortgage and obtain favorable interest rates. Consumers are entitled to get a free copy of their credit report once a year from the three major credit reporting companies: Equifax, Experian, and TransUnion.
Before applying for a mortgage, it's highly recommended that you check the accuracy of your credit report. If it contains mistakes, inaccuracies, or obsolete information, that could affect your ability to get a mortgage -- or obtain favorable interest rates and terms. Fortunately, errors can be disputed and corrected by the appropriate credit reporting company.
The Impact of Your Credit Score
The most widely used scoring system to determine a borrower's ability (and willingness) to stay current on loan payments is called a "FICO score." Depending on your credit history and bill paying habits, your FICO score can range from a low of 300 to a high of 850. If you're wondering how your FICO score stacks up against other homebuyers and consumers in the U.S., the median FICO score was recently in the neighborhood of 721 (although that number fluctuates). That means 50% of borrowers are above that score and 50% fall below that mark.
According to the Consumer Financial Protection Bureau, the best mortgage interest rates are generally offered to borrowers who have earned FICO scores in the mid- to high 700s. If your credit score falls between the high 600s and the low 700s, the interest rates available to you may be somewhat higher.
Those who are saddled with a credit rating below the mid 600s may have difficulty getting approved for a mortgage. If you're in that situation, your real estate agent or loan officer may suggest applying for an FHA loan rather that a conventional loan. Although FHA loans can be more expensive, the standards for getting approved are more lenient. These government regulated and insured loans also allow for a more affordable down payment of as little as 3.5 percent, as oppose to the "typical" down payment of between 10 and 15 percent.
If you're preparing to buy or sell a home, why should you be forced to work with a real estate agent who won't listen to your concerns and questions? Instead, hire a real estate agent who is a great listener, and you can receive consistent support throughout the homebuying or home selling journey.
There are many signs that a real estate agent is an outstanding listener, such as:
1. Your real estate agent responds to your concerns and questions as quickly as possible.
Let's face it – buying or selling a house can be stressful. Fortunately, a real estate agent who is an active listener will do what it takes to help clients alleviate stress time and time again.
An active listener will learn what it's like to walk in another person's shoes. Meanwhile, a real estate agent who actively listens to a homebuyer or home seller will be ready to respond to urgent client requests without delay.
Furthermore, it is important to employ a real estate agent who boasts comprehensive homebuying or home selling experience. With this housing market professional at your disposal, you can get expert responses to your concerns and questions. Then, you'll be better equipped than ever before to make informed homebuying or home selling decisions.
2. Your real estate agent follows up with you regularly.
A real estate agent who understands the value of active listening will follow up with clients regularly. By doing so, this housing market professional can limit the risk of miscommunication and mistakes along the homebuying or home selling process.
In addition, a real estate agent who provides constant updates will take the guesswork out of buying or selling a home. He or she will make it simple for you to streamline the homebuying or home selling process. And as such, this real estate agent will reduce the chance that you'll encounter potential homebuying or home selling roadblocks that otherwise could prevent you from achieving your desired results.
3. Your real estate agent asks questions and requests feedback.
When it comes to choosing a real estate agent, it is vital to select one who asks questions and requests feedback. In fact, this housing market professional may prove to be an amazing listener who will go above and beyond the call of duty to support you in any way possible.
Ultimately, a real estate agent who asks questions wants to learn about a client's homebuying or home selling needs. He or she wants clients to succeed and will dedicate the necessary time and resources to help each client buy or sell a home.
On the other hand, a real estate agent who requests feedback is always searching for ways to improve, and this commitment to excellence usually separates an ordinary real estate agent from an exceptional one.
Kick off the homebuying or home selling process by hiring a real estate agent who knows how to listen to his or her clients. That way, you can increase the likelihood of a successful homebuying or home selling journey.