This listing recently sold for $405,000.
Just Sold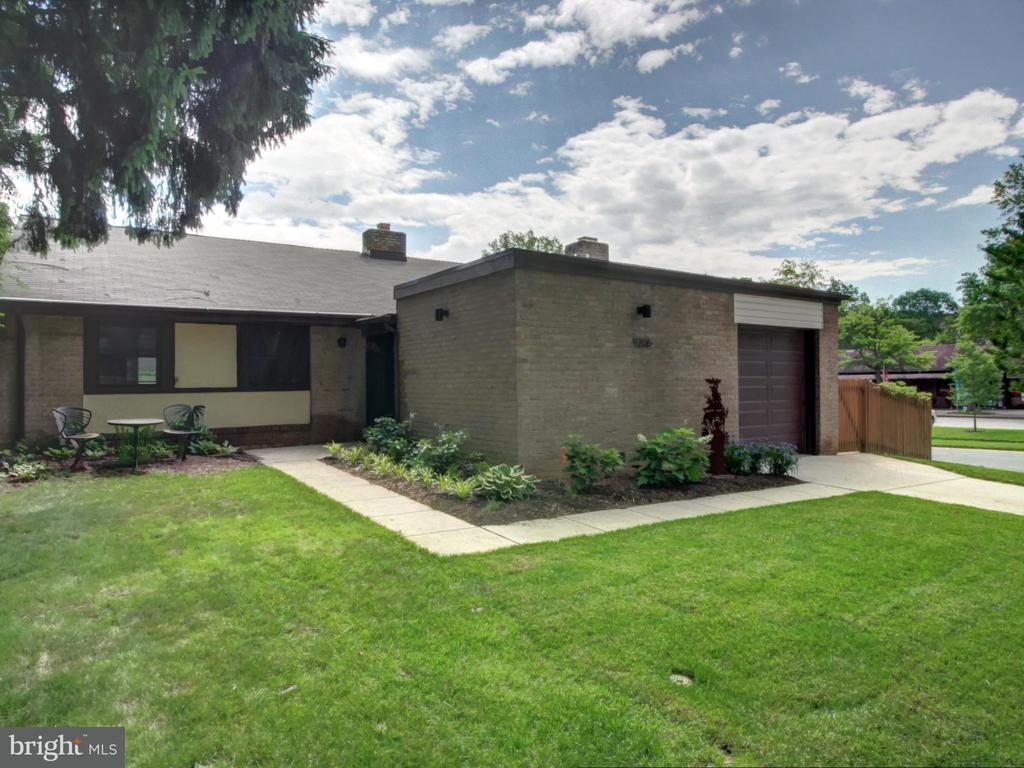 Exceptional 1-level living with garage. Stunning remodel including new gourmet kitchen in 2018, baths, recessed lights and gorgeous wood flrs. 2 FPs. Separate FR. Large utility/laundry room. Lovely, private walled back yard - great for outdoor living. CA pool super accessible across street. Ready- even staked tomato plants for your summer picnics. Amazing value. Kit counter Quartz
One of the final hurdles to buying a house is making sure your future home is structurally sound. To the untrained eye, the property you've made an offer on may appear to be "close enough to perfect."
However, your excitement over that gourmet kitchen, finished basement, and manicured lawn may be causing you to view your future home with rose-colored glasses!
Fortunately, you can (and should) hire an experienced, licensed professional to thoroughly inspect the property and point out flaws and potential problems that might need to be addressed by the seller -- either in the form of price concessions or repairs. If the seller is unwilling to be flexible in those areas, then you may have the option of withdrawing your offer. Hopefully, it won't come down to that -- especially if you love the house -- but that situation could arise and derail your plans for buying a particular property.
Many real estate purchases do involve a few bumps and detours along the way, but they frequently can be resolved by your real estate agent and/or attorney.
The starting point for identifying structural issues with a house is to have the property inspected by a reputable home inspector. Here are a few of the key areas they'll evaluate and include in their report:
Foundation and basement: Cracks, leaks, and signs of instability can often be identified through a visual inspection of the underlying structure of a home. Some issues are relatively minor, while others can be quite costly.
Roof and attic: Although most new roofs typically last for 20 to 30 years, time has a way of slipping by when you least expect it! Depending on weather conditions, climate, and falling tree branches, roofs of any age can be subjected to a lot of wear and tear. Since roofs play such a vital role in protecting your home and family from the many forces of nature, it's crucial that your roof be intact, in sound condition, and fully functional. An inspection of the home's attic and/or crawlspace will also reveal actual or potential problems with leaks, mold, roof damage, or infestations.
HVAC, electrical, and plumbing: There are a lot of systems that provide homeowners with comfort, convenience, and the ability to meet day-to-day needs. Whether you're talking about major kitchen appliances, hot water heaters, or climate control systems, there are dozens of things an inspector needs to check and keep you apprised of.
Exterior checkpoints: Property inspectors will also assess the condition of the outside of the house, as well as drainage efficiency and any visible structural damage or signs of deterioration.
Although all property inspectors should adhere to industry standards and best practices, some are more thorough and efficient than others. It's essential for you to understand the scope of their services, including whether they offer lead paint testing, termite inspection, radon detection, and asbestos testing.
When it comes to home inspections, your real estate agent can not only provide you with professional referrals, but they can also accompany you on the actual property inspection. That will help make sure important questions, issues, and recommendations don't slip through the cracks!
Just Listed
Wow! Like a permanent vacation. Bright, just painted, inviting top floor unit spectacular views of Fells & Canton. Gourmet kitchen, 2 garage spaces, brand new hard wood flrs in entire unit. Covered balcony provides outdoor space. Enjoy building amenities: Sky Lounge, gym, 24-hr front desk, game rm - plus close to community amenities: Park,Harrris Teeter,restaurants & more . Building FHA approved!
Price Change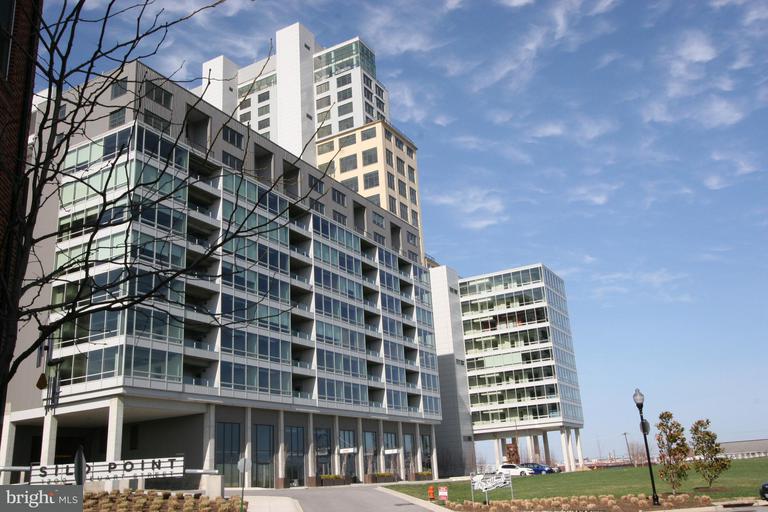 DRASTIC PRICE REDUCTION!! RELOCATION TRASACTION. New wood flrs & freshly painted throughout! dramatic water & city views from every room - flr to ceiling windows. 2 garage parking spaces. AMENITES:24 hr front desk attendant. Fully equipped gym & 19th floor Sky Lounge. Pet friendly-Wrong SF on Tax Record correct 1858SF. SELLING AGENT 3% commission. Virtual Staged.
If you want to accomplish your desired results during the home selling journey, you should strive to host lots of showings. Fortunately, we're here to help you prepare for home showings and ensure you are ready to host showings at any time.
Now, let's take a look at three tips to help you prepare for a home showing.
1. Keep Your Home Neat and Tidy
Let's face it – maintaining a pristine home can be difficult. But if you allocate time and energy to perform various home maintenance tasks daily, you can keep your home show-ready.
Cleaning up after yourself can make a world of difference. For instance, wiping down kitchen countertops after cooking a meal enables you to avoid a long, arduous kitchen clean-up at a later time.
You also may want to create a home cleaning schedule. By planning daily or weekly chores like vacuuming the rugs or cleaning the bathroom, you can ensure your house will look great at all times.
2. Be Flexible
If a homebuyer submits a last-minute request for a home showing, it generally is a good idea to try to accommodate the buyer's request. By doing so, you can show your home to many prospective buyers and increase the likelihood of receiving an offer to purchase.
A flexible home seller usually is a successful home seller. Therefore, if a buyer wants to view your home, it is important to remember that each showing brings you one step closer to selling your residence.
Ultimately, if you maintain flexibility, you can make it easy for dozens of potential buyers to view your residence. And as a result, you may be able to accelerate the home selling process.
3. Eliminate Clutter
Clutter is something that all home sellers can live without. Because if a home is filled with clutter, it may be tough for prospective buyers to appreciate the full size and beauty of a residence.
For home sellers, it is important to remove clutter immediately. A home seller can rent a storage unit to hold excess items until his or her residence sells. Or, it may be beneficial to host a yard sale or list excess items online to cut down on clutter.
As you prepare to sell your home, you may want to hire a real estate agent as well. In fact, a real estate agent will do everything possible to help you achieve the optimal results during any home showing.
Typically, a real estate agent will offer recommendations and tips to help you prepare your residence for the housing market. If you receive a request to view your home, a real estate agent will notify you accordingly. And after a home showing is complete, a real estate agent will provide you with unbiased feedback to ensure you can update your property selling strategy as needed.
Ready to host a home showing? Use the aforementioned tips, and you can get ready to showcase your residence to potential buyers and bolster your chances of enjoying a fast, profitable house selling experience.