Home sellers sometimes struggle to stir up interest in their residences. Fortunately, there are lots of things you can do to help your residence capture buyers' attention, such as:
1. Craft an Engaging Home Listing
A home listing should engage and inform buyers. Otherwise, an ineffective listing may make it tough for a seller to effectively promote his or her residence to the right groups of buyers.
To craft an effective home listing, it is important to consider the buyer's perspective. Think about why you purchased your home in the first place, and you may be able to identify unique property features that you can highlight in your listing.
Also, ensure your home listing is clear, concise and easy to understand. You may want to incorporate high-resolution images of your home into your listing as well.
2. Boost Your Home's Curb Appeal
As a home seller, it is crucial to upgrade your house's curb appeal. Because if your home makes a positive first impression on buyers, you could speed up the property selling journey.
To bolster your house's curb appeal, you should mow the lawn, trim the hedges and perform other lawn care tasks. You may want to repair or replace any cracked or damaged home siding, too.
For those who want extra help with home exterior upgrades, you can always hire local contractors. In fact, these professionals will streamline the process of upgrading your house's curb appeal.
3. Eliminate Clutter
If your home is loaded with a wide array of personal belongings, you may want to remove these items. That way, you can help buyers envision what life may be like if they purchase your house. You also can show off the full size of your residence during open house events and home showings.
Cutting down on clutter can be simple. If there are items you no longer need, you can donate them to a local charity, sell them at a yard sale or online or give them to family members or friends. Conversely, if there are items that are broken or damaged, you can safely dispose of them.
As you get set to promote your residence to buyers, it often helps to have an expert real estate agent at your disposal. A real estate agent understands the ins and outs of the property selling journey. Therefore, he or she can help you achieve your desired home selling results as quickly as possible.
If you are committed to getting the best price for your residence, for example, a real estate agent will help you do just that. Or, if you are unsure about how to price your home, a real estate agent is happy to provide pricing recommendations. Perhaps best of all, if you ever have questions during the home selling journey, a real estate agent can respond to them.
Want to generate interest in your home? Use the aforementioned tips, and you can boost the likelihood that your house will capture buyers' attention.
You've added your home to the real estate market, and the offers are already beginning to arrive from interested homebuyers. However, you're still a long way from finalizing the sale of your home, and there likely will be many hurdles that you'll need to overcome before you complete the home selling journey. Stress is common for many home sellers, regardless of whether you're selling your home in a buyers' market or a sellers' market. Fortunately, we're here to help you minimize stress as you move closer to finalizing the sale of your residence. Here are three tips to ensure you can limit stress as you sell your home:
1. Plan Ahead.
What will happen if a homebuyer decides to back out of a deal after a home inspection? Or, how will you respond if a homebuyer asks you to complete home repairs? Plan ahead, and you'll be ready to deal with a wide range of scenarios that could arise during the home selling journey. The home selling journey is rarely, if ever, a clear-cut path. But home sellers who dedicate time and resources to plan for a variety of scenarios will be able to respond quickly and effectively in tough situations. Also, planning ahead may improve your chances of remaining calm, cool and collected under duress. And ultimately, you'll be better equipped to minimize stress throughout each stage of the home selling journey.
2. Give Yourself Plenty of Breaks.
The home selling journey may move fast, but don't forget to take some time for yourself. By doing so, you'll be able to focus on what's important – your personal well-being and happiness. For instance, spending a day at the beach with friends, enjoying a mini-vacation or even going for a short walk around the block enables you to take a break from the hustle and bustle of the home selling process. Even spending an hour a day relaxing can deliver long-lasting benefits for a home seller. Remember, any time you devote to yourself will help you minimize stress and improve your chances of maintaining a positive outlook.
3. Work with a Top-Rated Real Estate Agent.
Who says you need to deal with the stress of selling your home on your own? Instead, work with a top-rated real estate agent, and you'll be better equipped to stay calm throughout the home selling process. Your real estate agent should be able to put things in perspective as you progress along the home selling journey. As such, you'll want to find a top-rated real estate agent to ensure you can receive support from a qualified professional as you sell your residence. A skilled, talented real estate agent will be able to handle tough negotiations with a homebuyer and ensure you're able to get the best price for your home. Plus, this professional will provide you with a trusted resource and will respond to any of your concerns and questions. Don't let stress get the best of you as you sell your home – use these tips, and you'll be able to remain confident and relaxed throughout the home selling journey.
This listing recently sold for $405,000.
Just Sold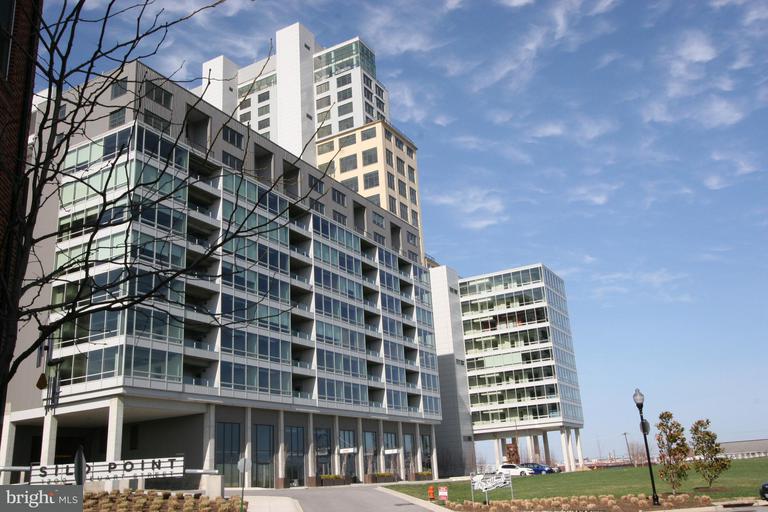 AMAZING PRICE for 2bedroom, 2.5 bath in Silo Point!!.New wood flrs & freshly painted throughout! Dramatic water&city views from every rm - flr to ceiling windows. 2 garage parking spaces. AMENITES:24 hr front desk attendant. Fully equipped gym&19th flr Sky Lounge. Pet friendly-Wrong SF on Tax Record correct 1858SF. SELLING AGENT 3% commission. Virtual Staged. For Buyers looking for a VALUE BARGAIN
Buying a home is one of those things in life that requires you to take a certain order of steps to complete the process. First, you'll need to save up some money for a down payment and all of the other costs that go along with buying a home. Next, you'll take a look at what you can afford and perhaps get pre-qualified. Then, you'll hire a realtor and begin searching for properties. Finally, you'll make an offer, sign for the mortgage and close on the home. After that, you'll probably buy some furniture and paint the walls to make yourself feel at home. 
Would you ever dream of making that big home purchase without actually seeing the property first? One of the most time-consuming parts of the home buying process is that of viewing homes and visiting property after property. 
There are actually many reasons that a buyer might buy a property without seeing it first. With the Internet, it's fairly easy to get an idea of what a house might be like. Too, if you're an investor, it's sometimes worth the gamble to scoop up a property at the right price in order to score a great deal. 
It's also usually not detrimental to buyers who are trying to get a home in a high competition market to go after places they really love immediately. The early bird does get the worm, right?
Foreclosed Properties

 
Properties in distress may be in poor condition, but for the right buyer can be a great deal. Banks want to get rid of these places as soon as possible due to the expenses incurred by keeping them. 
Pre-Construction Properties
Not all properties that are bought sight unseen are fixer uppers. Some properties can be bought in the pre-construction phase. These homes haven't been built but are already on the market available for purchase. Many times, buying properties this way can be cheaper than buying the new construction home after it's built. 
The Risks
There are obviously many risks to buying a home sight unseen. First, pictures can be deceiving. You never really know what you're walking into until you see it. Photographs can easily hide major damage. Until a home is physically inspected, you may not know what the costs will be to repair it. 
The same risks apply to new construction homes. The layout of the home may not be what you're looking for, or the home may not include the features that you want.
When you do decide to buy a home sight unseen you need to weigh the risk versus the reward in the transaction. It can be a valuable decision, in the long run, to take a chance on buying a home that you haven't been able to physically inspect.       
Price Change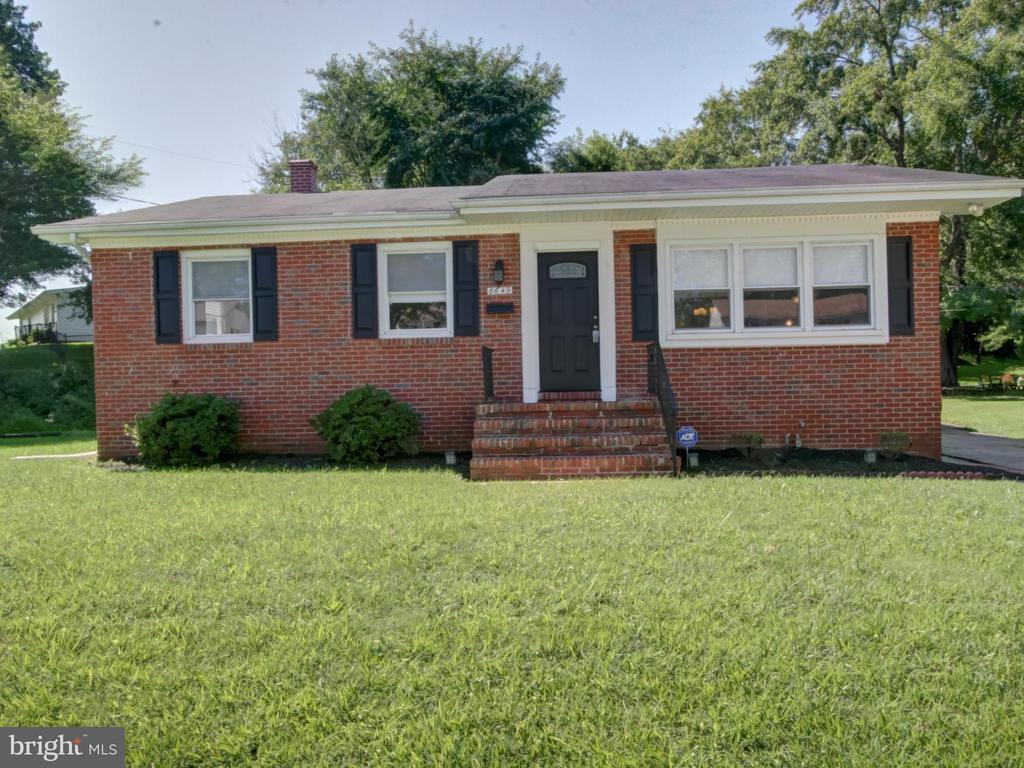 Beautiful full interior renovations done in 2016 for this 4 BR, 3 Full Bath rancher. Stunning kit with 42"cabinets, granite counters and SS appl 5-burner gas stove! Finished basement has new plank flooring in rec room and den or 4th BR. Very close to new retail shopping centers. Convenient to area schools. This move-in ready home awaits you. 1YR Home Warranty